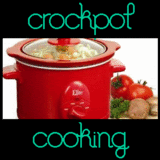 I know this is possible one everyone knows...but i do mine different that most of the people i know so here goes...
2-4 Packages of Hillshire Farm Lil' Smokies (Depending on servng size)
Bottle of Kraft Original BBQ Sauce (1 bottle for every 2 packages)
1 Jar Apple Jelly (1 Jar for every 2 packages)
Cook in Large Crock Pot
When i make them i usually start them around lunch time and set them on low when i get home from work or around 5 turn them on high and they are ready to when its time to eat!
Great for pot Luck Parties and Holiday get togethers!!!